Tezos Public Sale accepting USDT from ETH, BSC, AVAX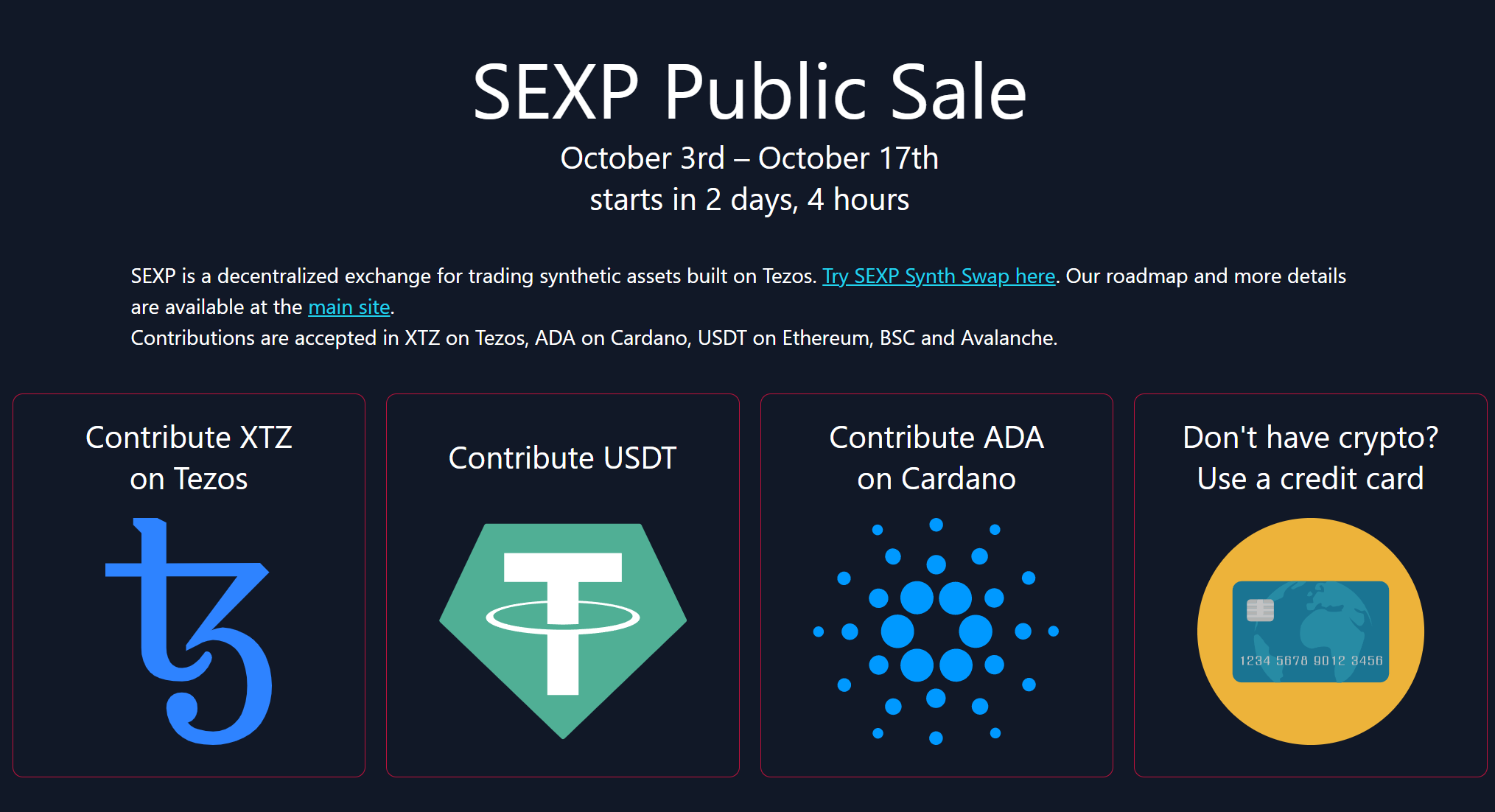 In our Synthetic Exchange Project Public Sale you can use not only Tezos but also multiple other blockchains. In this guide, we will show you how to participate with USDT from Ethereum, Binance Smart Chain, or Avalanche blockchains.
Connect a Tezos wallet that you want to receive SEXP tokens to according to the Public Sale guide.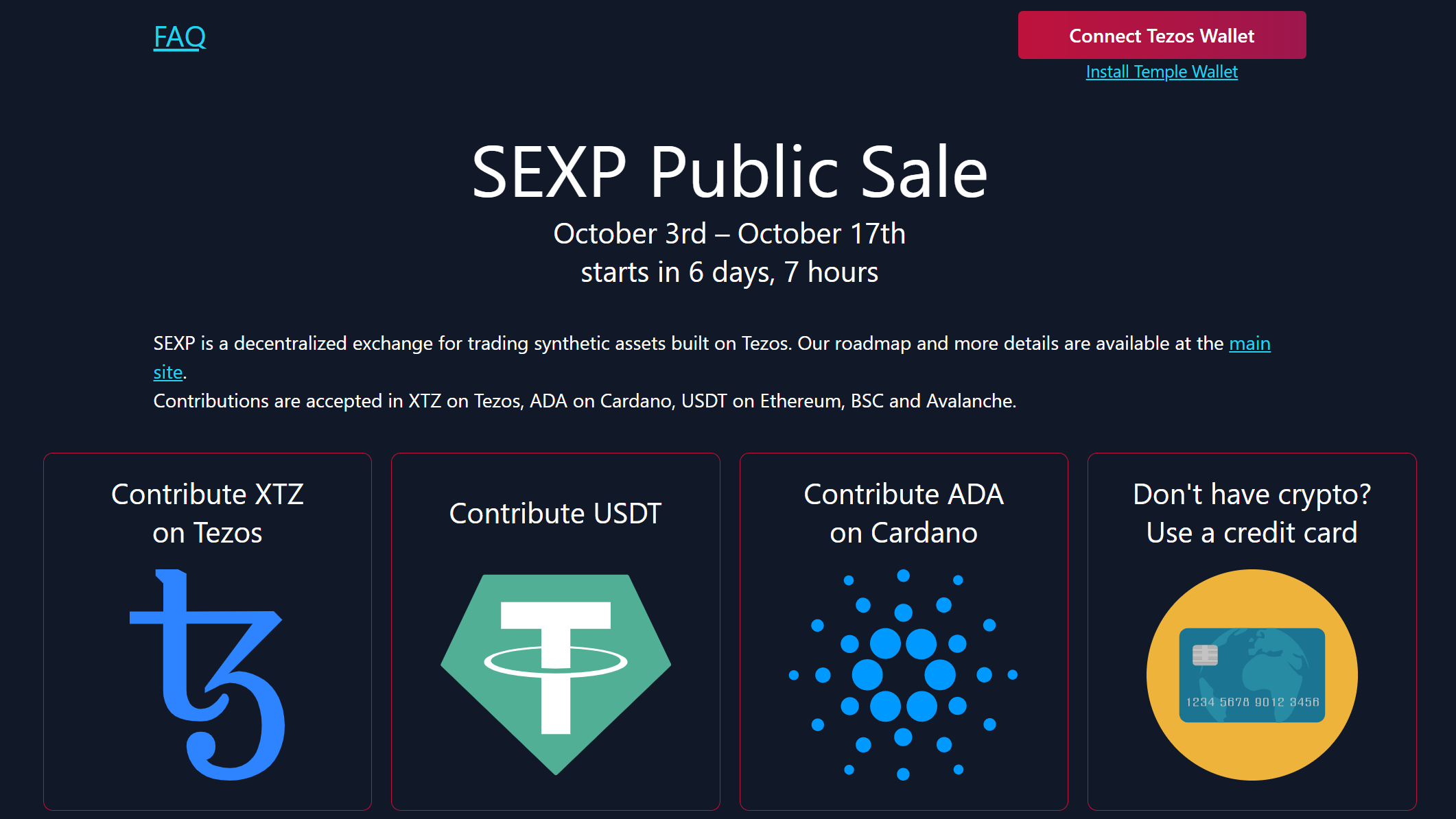 Choose your preferred Ethereum, Binance Smart Chain, or Avalanche address in your MetaMask. Go to the I plan to contribute USDT section and click on Connect MetaMask.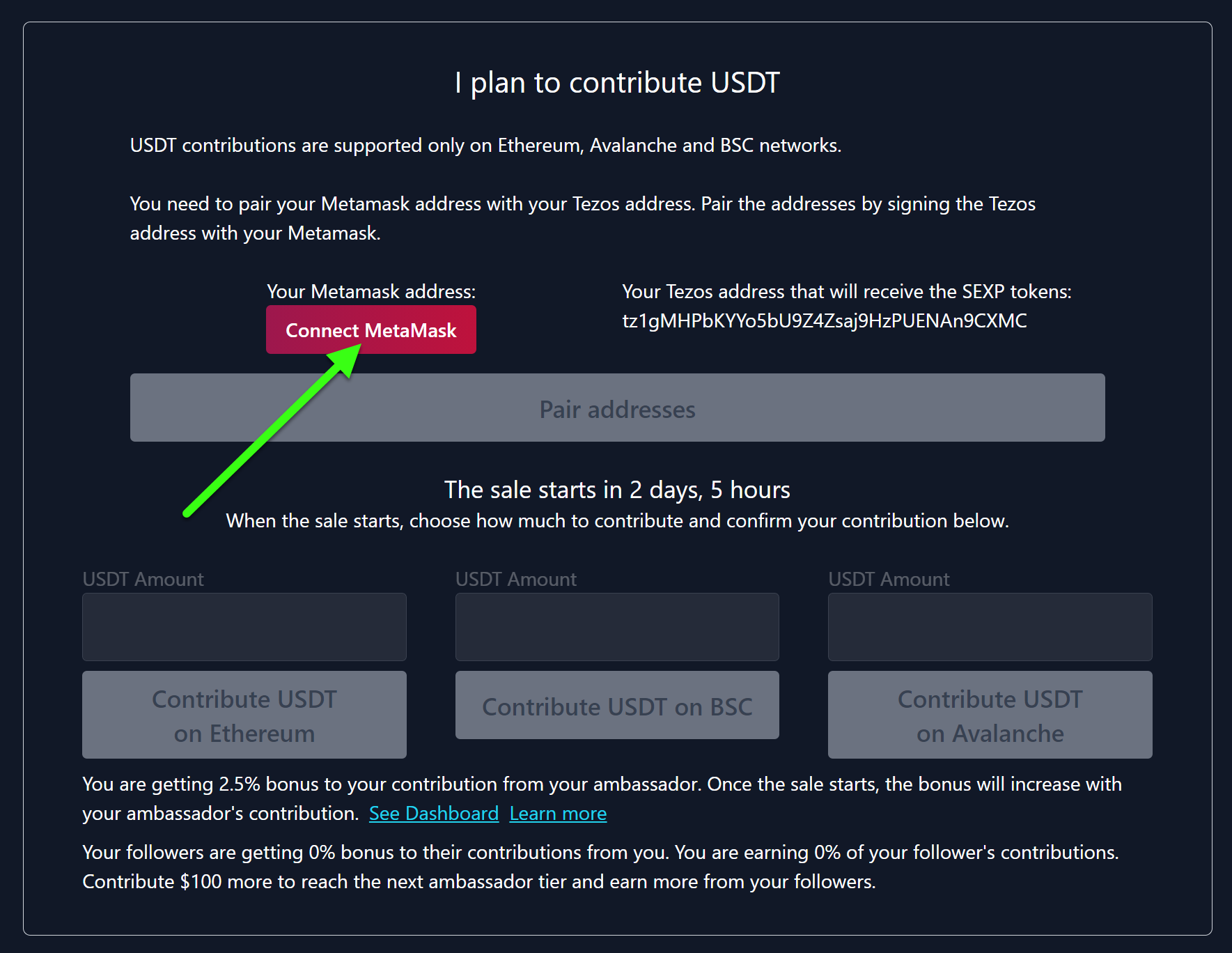 Then click on Pair addresses: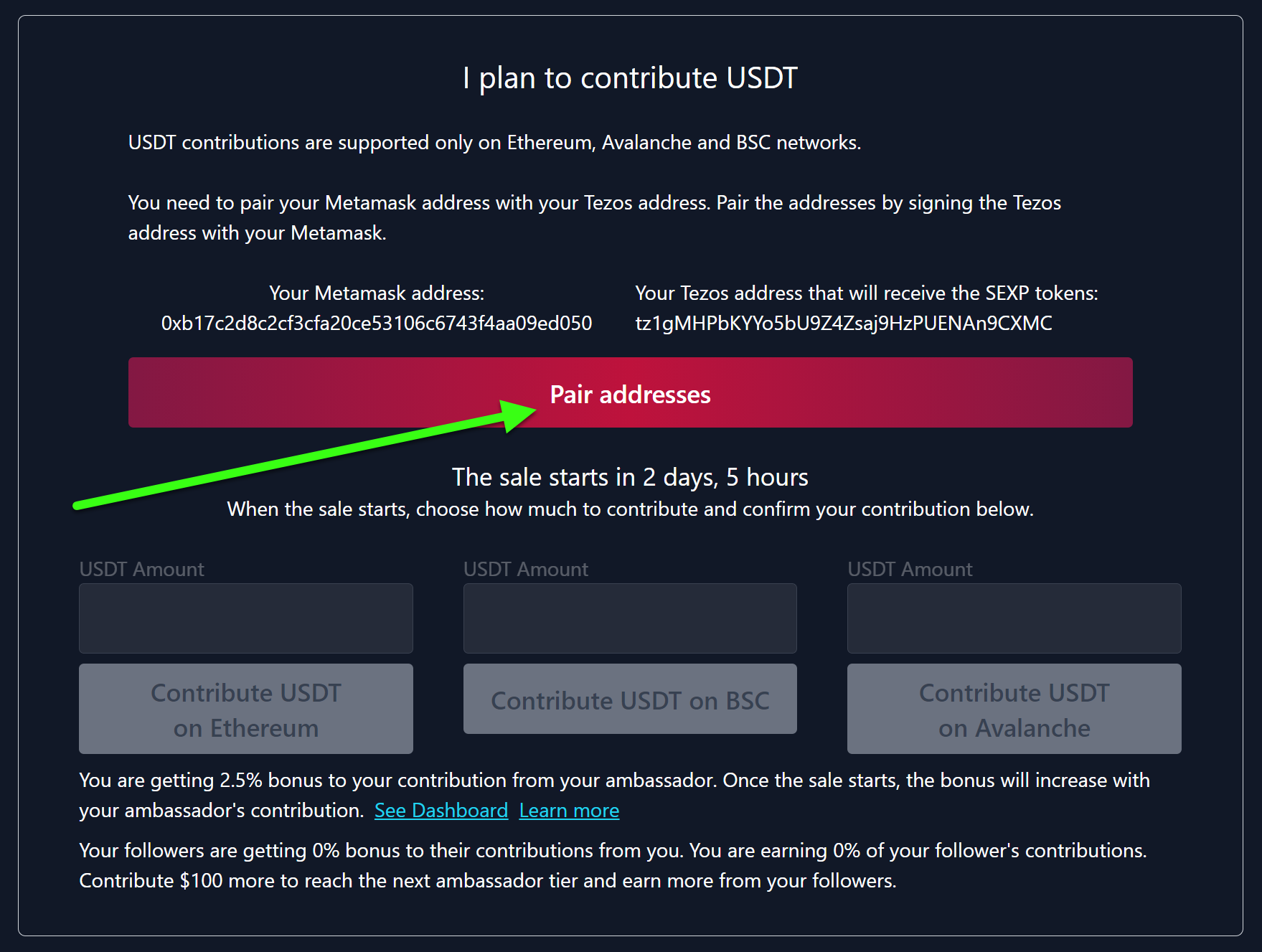 A new MetaMask window will open, asking you to sign a message containing the Tezos address you have chosen to receive SEXP tokens to. Click on Sign.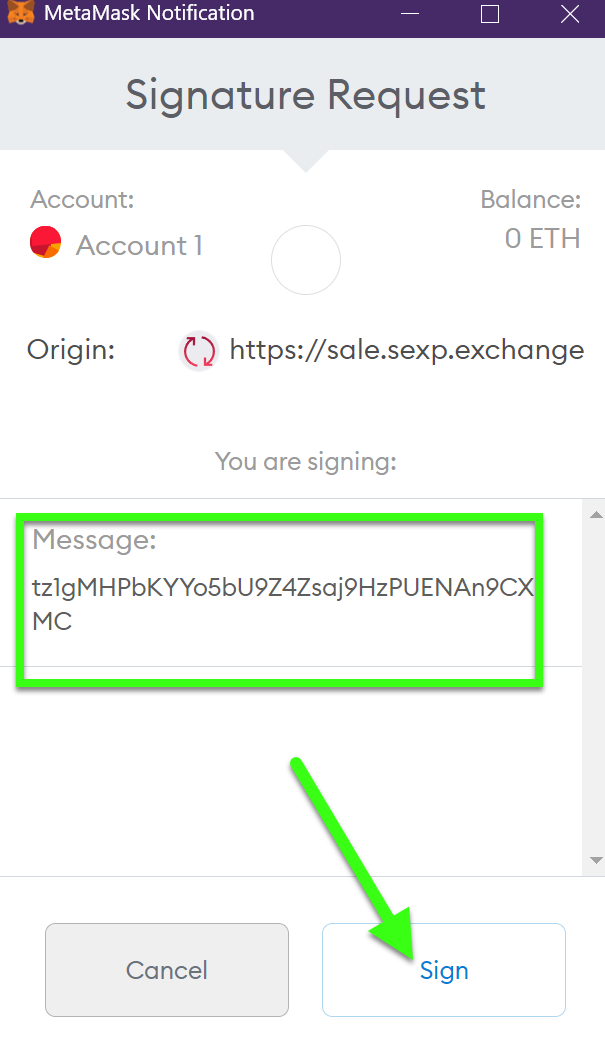 After signing you will see the Successfully paired confirmation: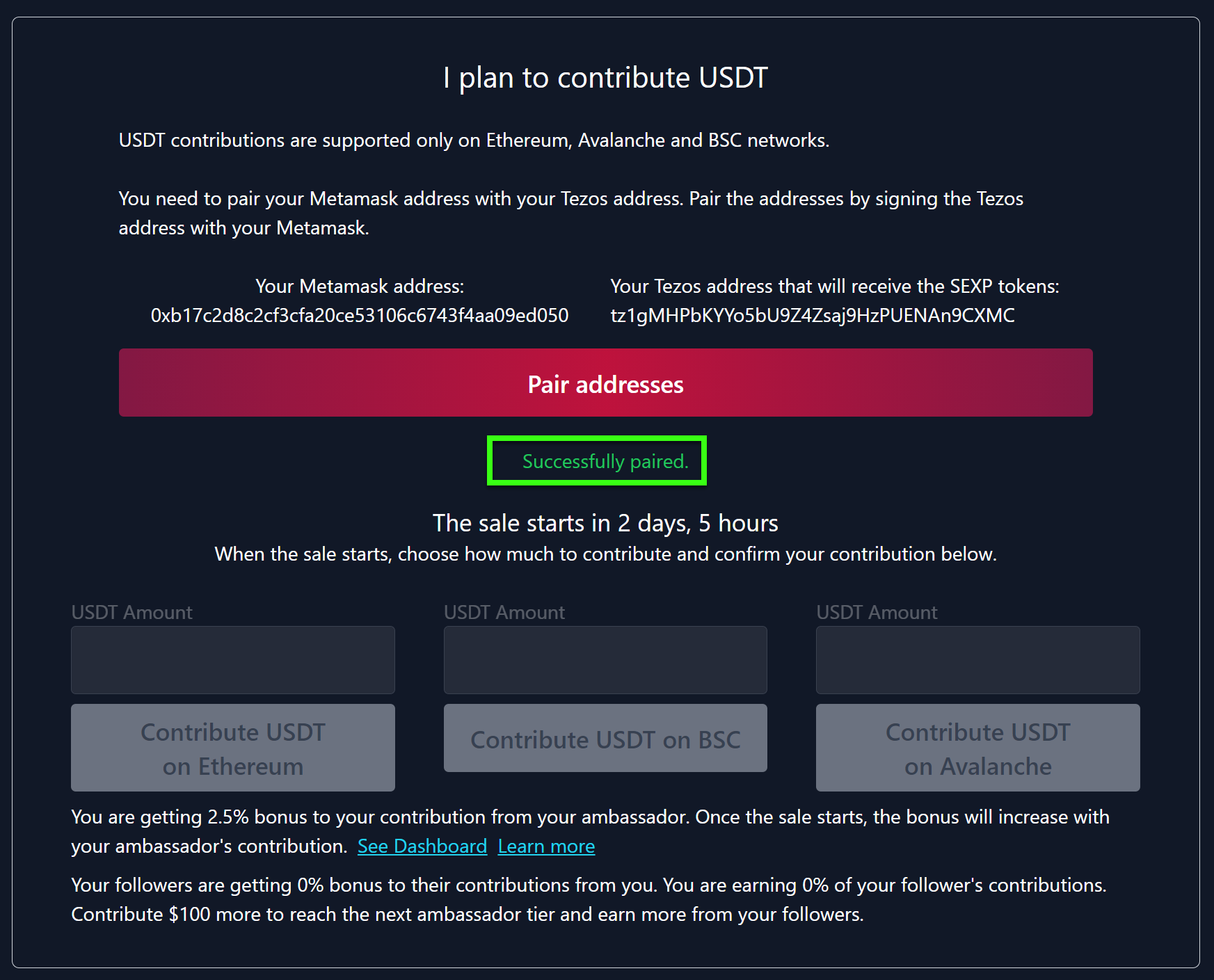 Now you have your wallets prepared for the Public Sale!
The last thing you can do is to scroll to the Contributor dashboard and copy your own referral link. SEXP referral means bonuses for both parties sharing and using the link and it's on-chain transparent. See the referral guide for details.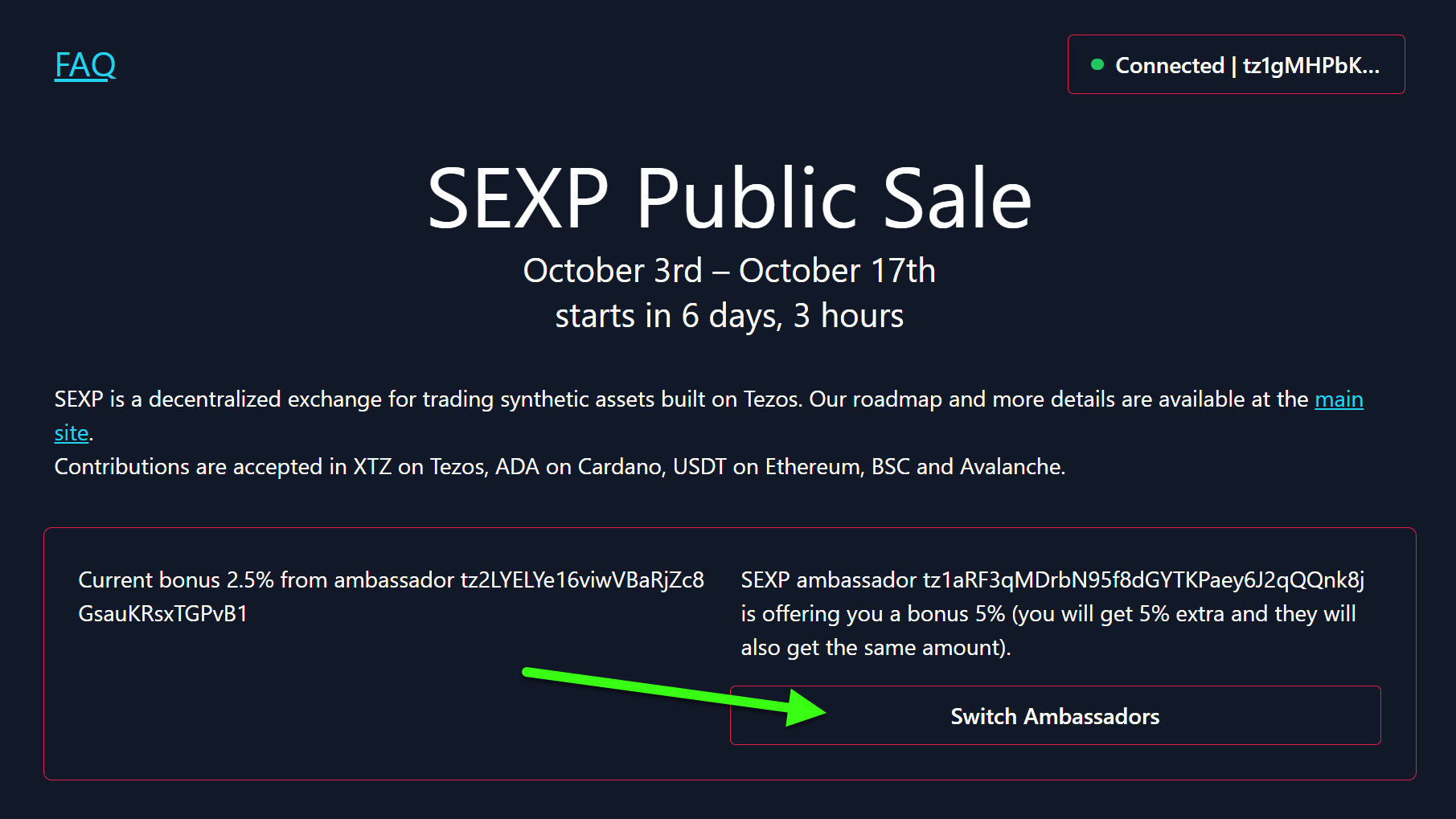 The SEXP token Public Sale will be open from Sunday October 17th to Sunday October 31st. Join SEXP Telegram if you want to learn more.