SEXP Public Sale Guide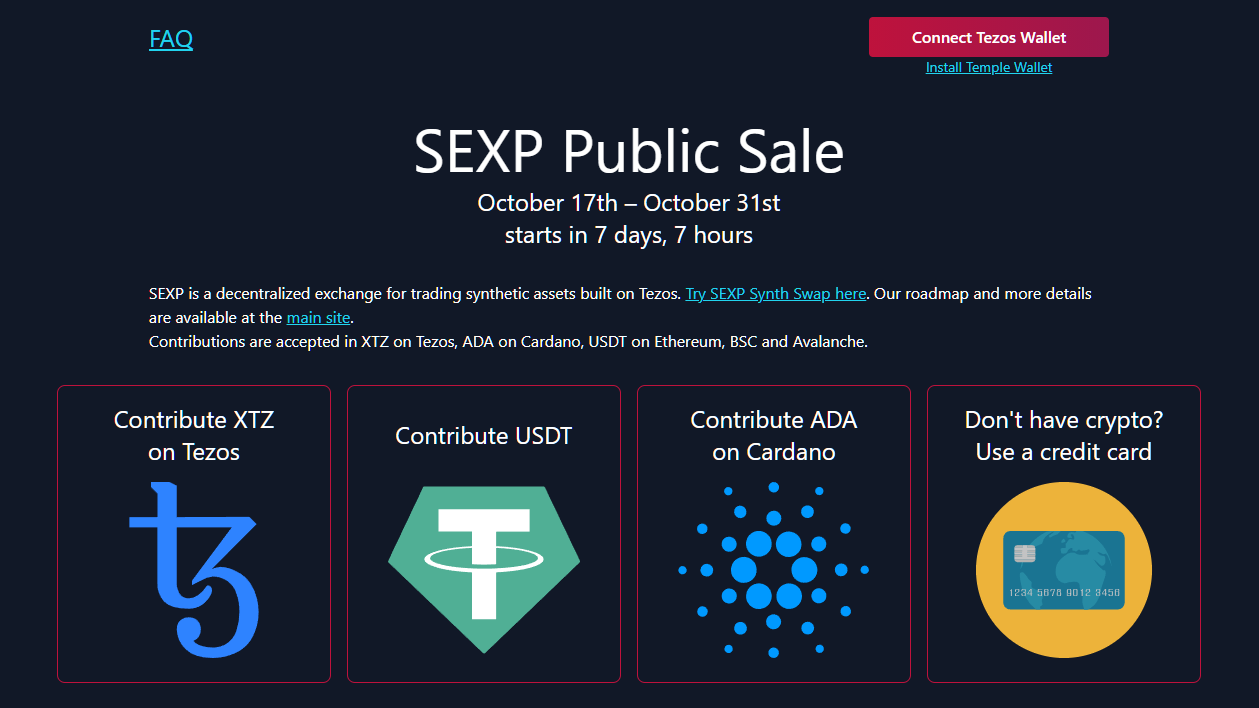 The Synthetic Exchange Project Public Sale portal is live: sale.sexp.exchange. You can generate your ambassador link there, track your contributions and earnings from followers. If you plan to contribute with USDT or ADA, you can pair your addresses in advance. You are going to receive your SEXP tokens on the paired Tezos address.
Connect a Tezos Wallet. If you don't have one, follow our guide for newcomers.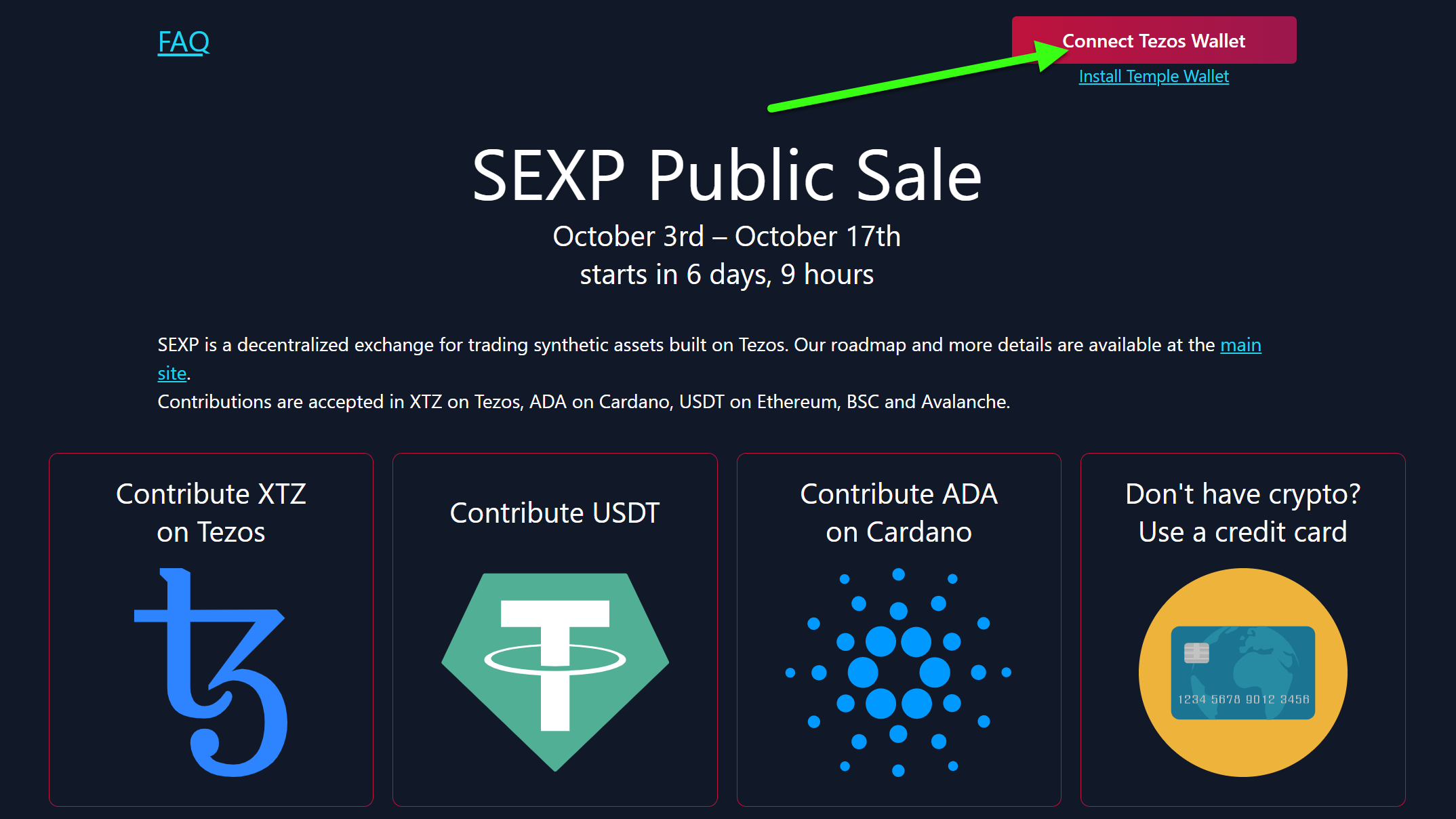 Choose your preferred wallet in the Beacon dialogue. We recommend the Temple wallet.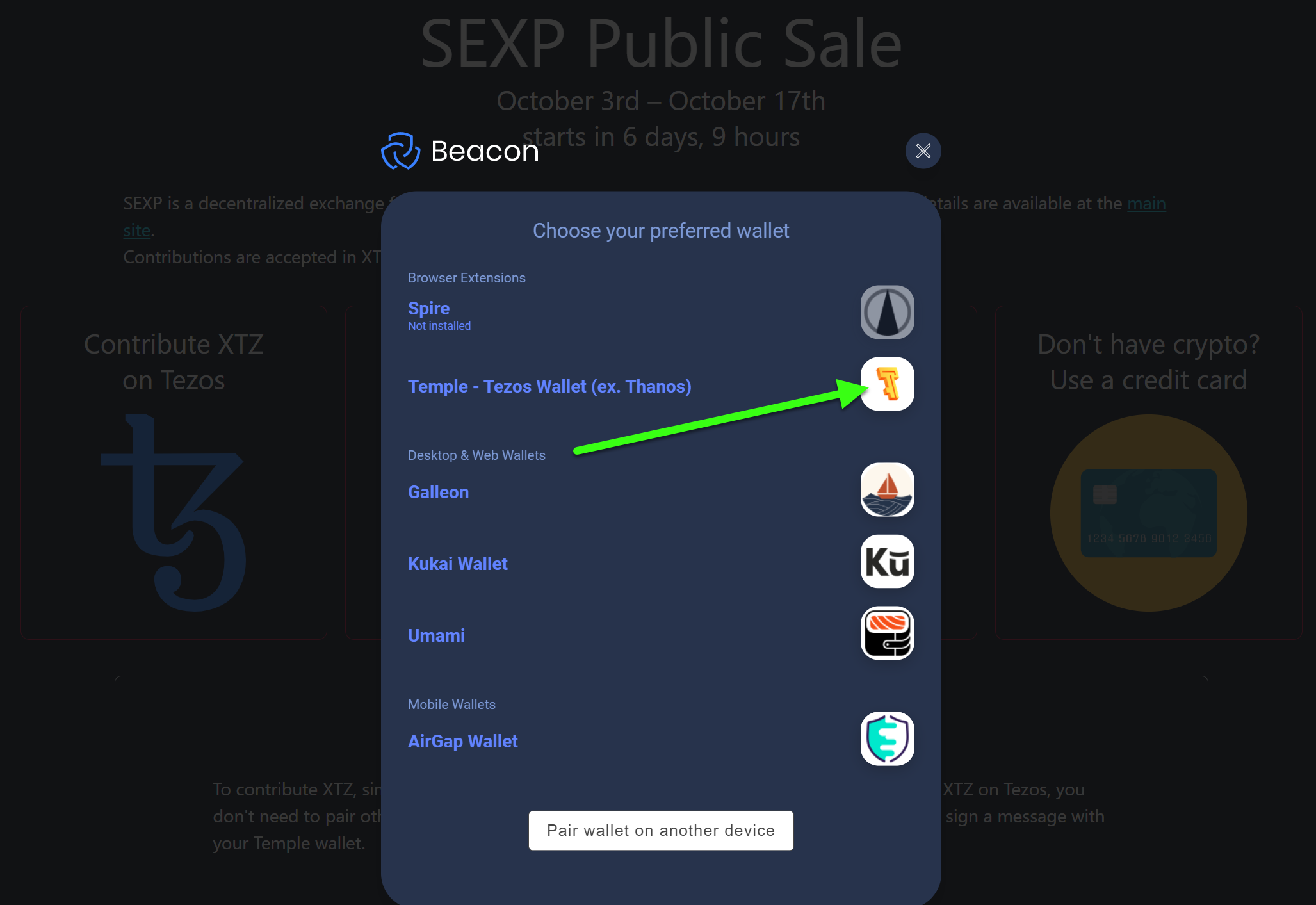 Confirm connecting to https://sale.sexp.exchange dApp.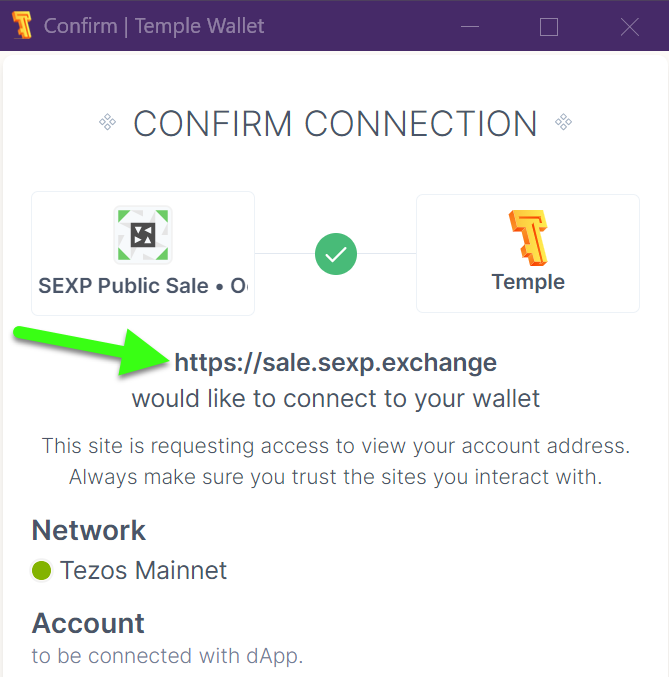 The button in the top right corner now shows that your address is connected to the site.

You can see the multiple blockchains that are supported in SEXP Public Sale.
For verification, there is also your Tezos address that will receive the SEXP tokens displayed.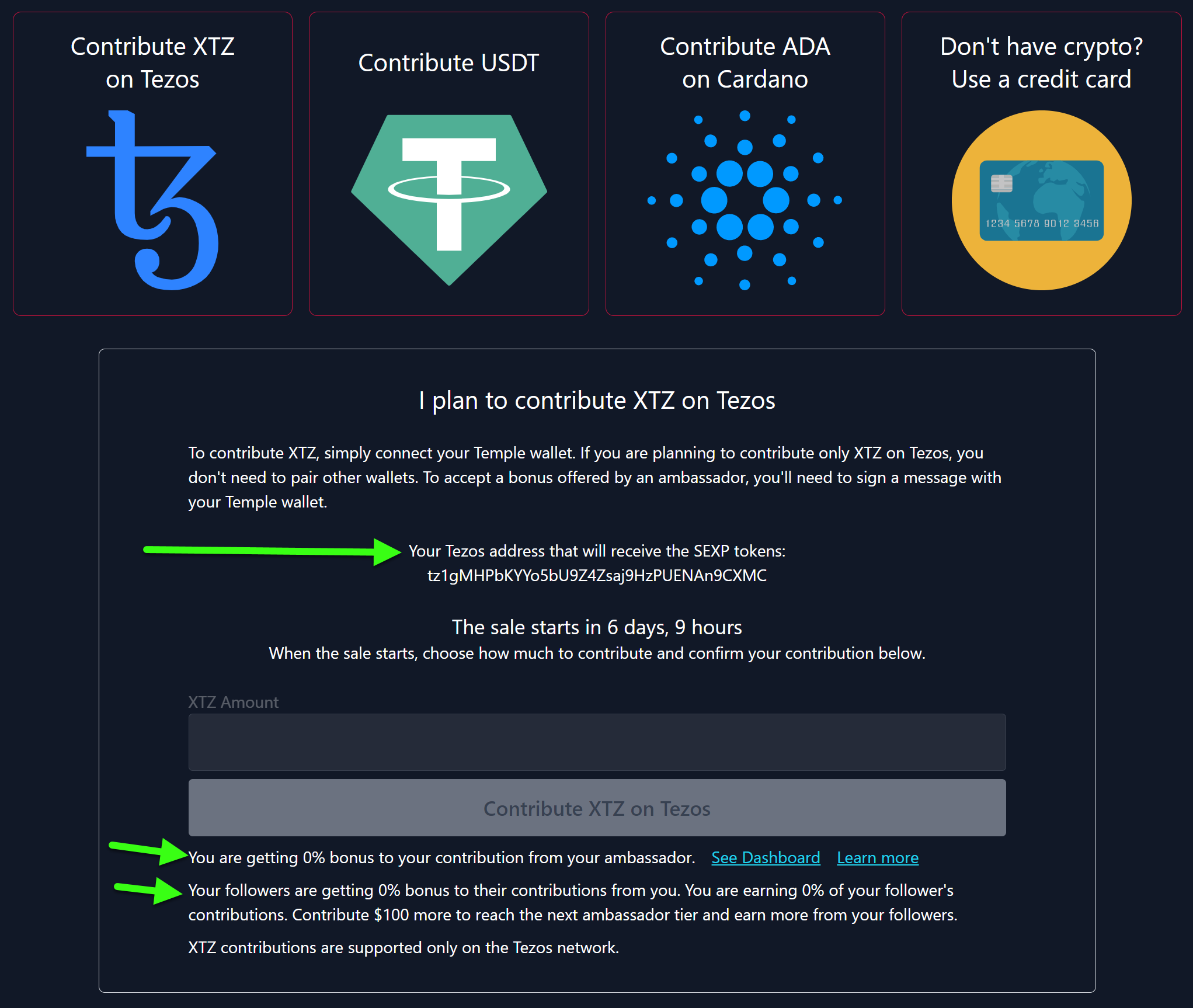 If you want to contribute with USDT (from Ethereum, Binance Smart Chain, or Avalanche), follow these additional steps.
Don't worry if you don't have an ambassador (referral) bonus yet - you can add or change your ambassador later.
On the Contributor dashboard, you can get your ambassador link and track your referrals. Copy the link or compose it directly as a Tweet to share with others.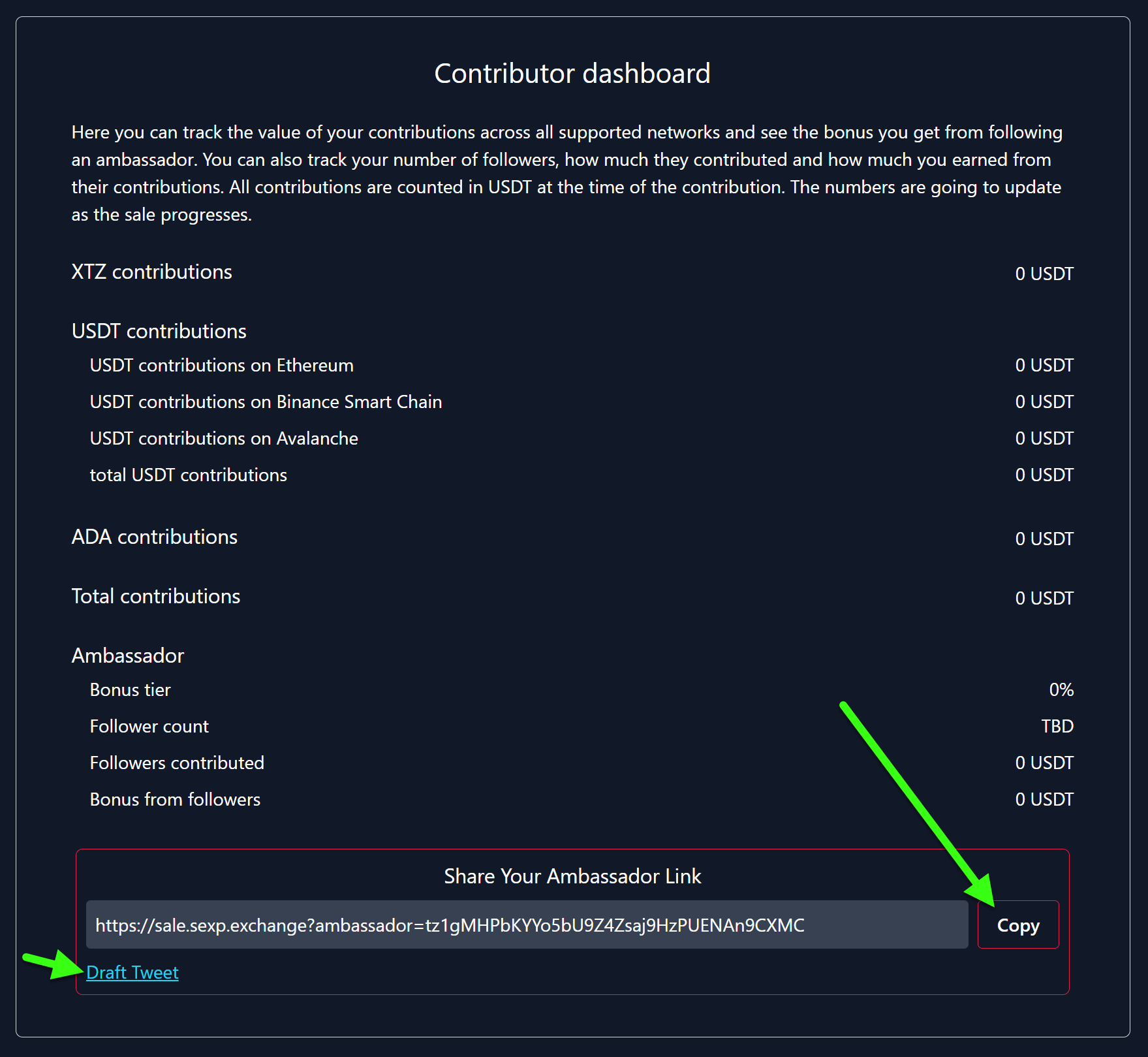 SEXP Hype Referral Program is beneficial for both the new contributor and the ambassador. Learn more about the Referral dApp in this guide: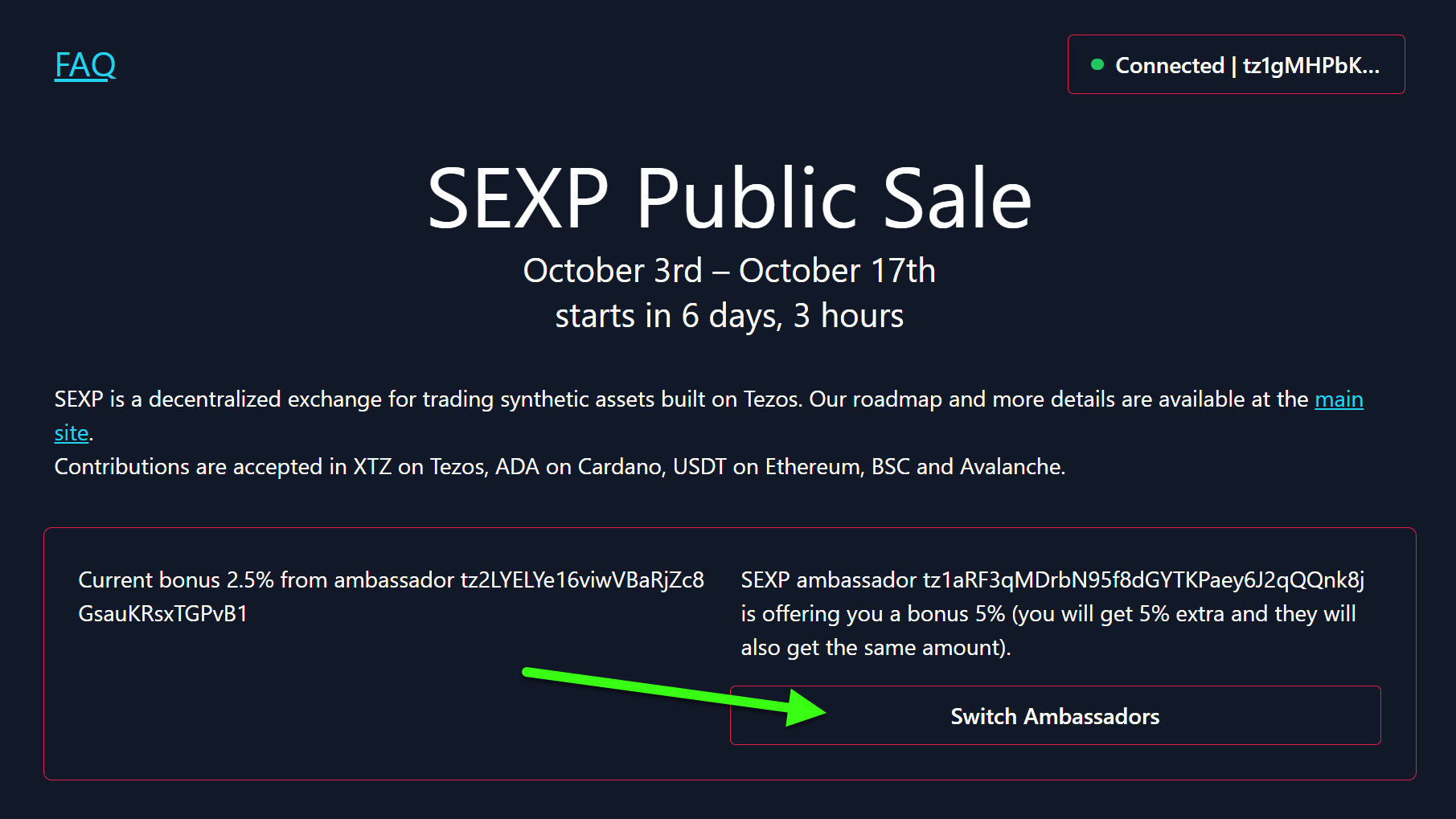 Share your link with others interested in DeFi or crypto!
If you have any questions, check the SEXP Public Sale FAQ first.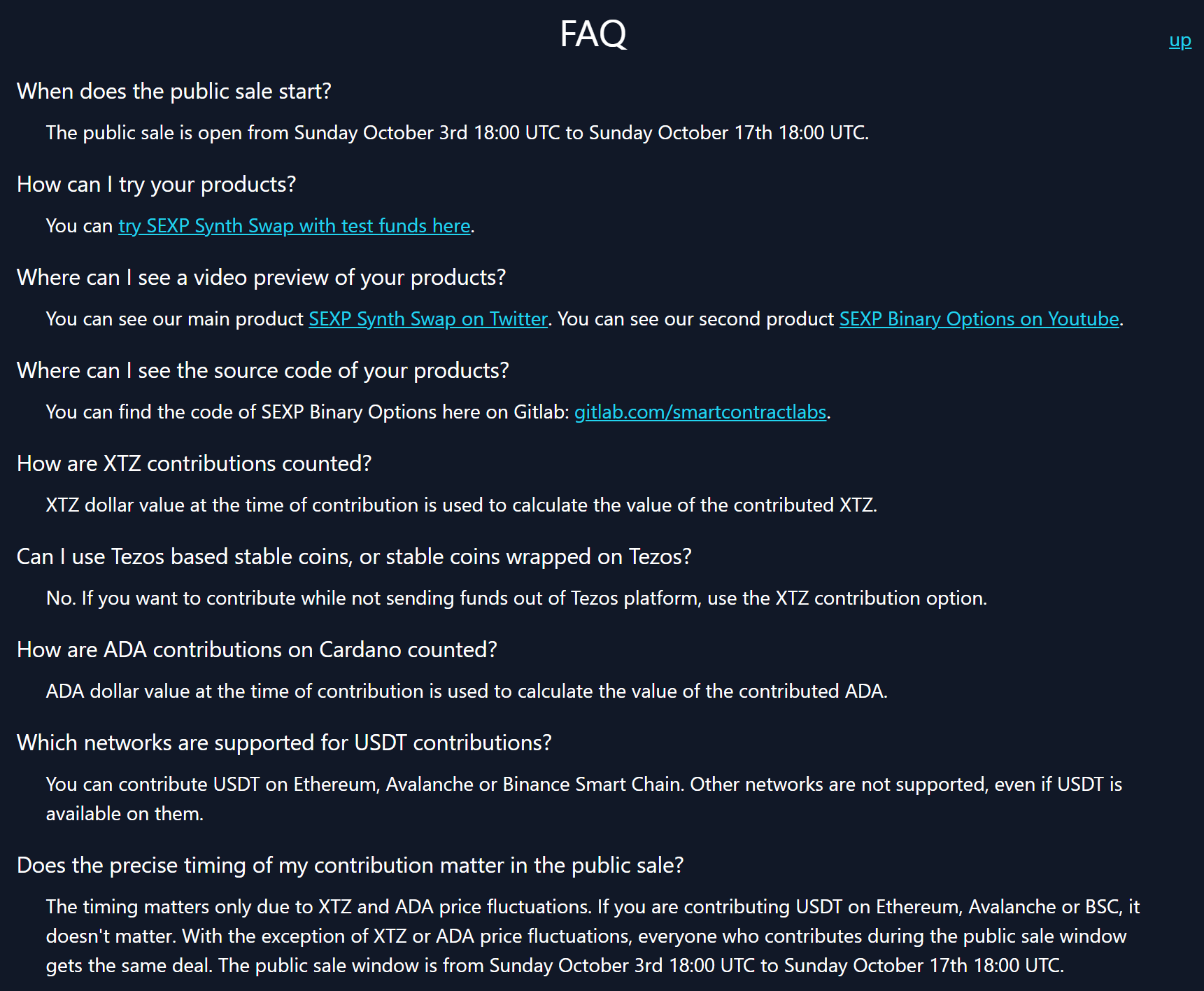 Guides focused on contributing from Ethereum, Binance SmartChain, Avalanche, and Cardano blockchains will follow.
Also, don't forget to try the new SEXP Synthetic Swap DEX on testnet.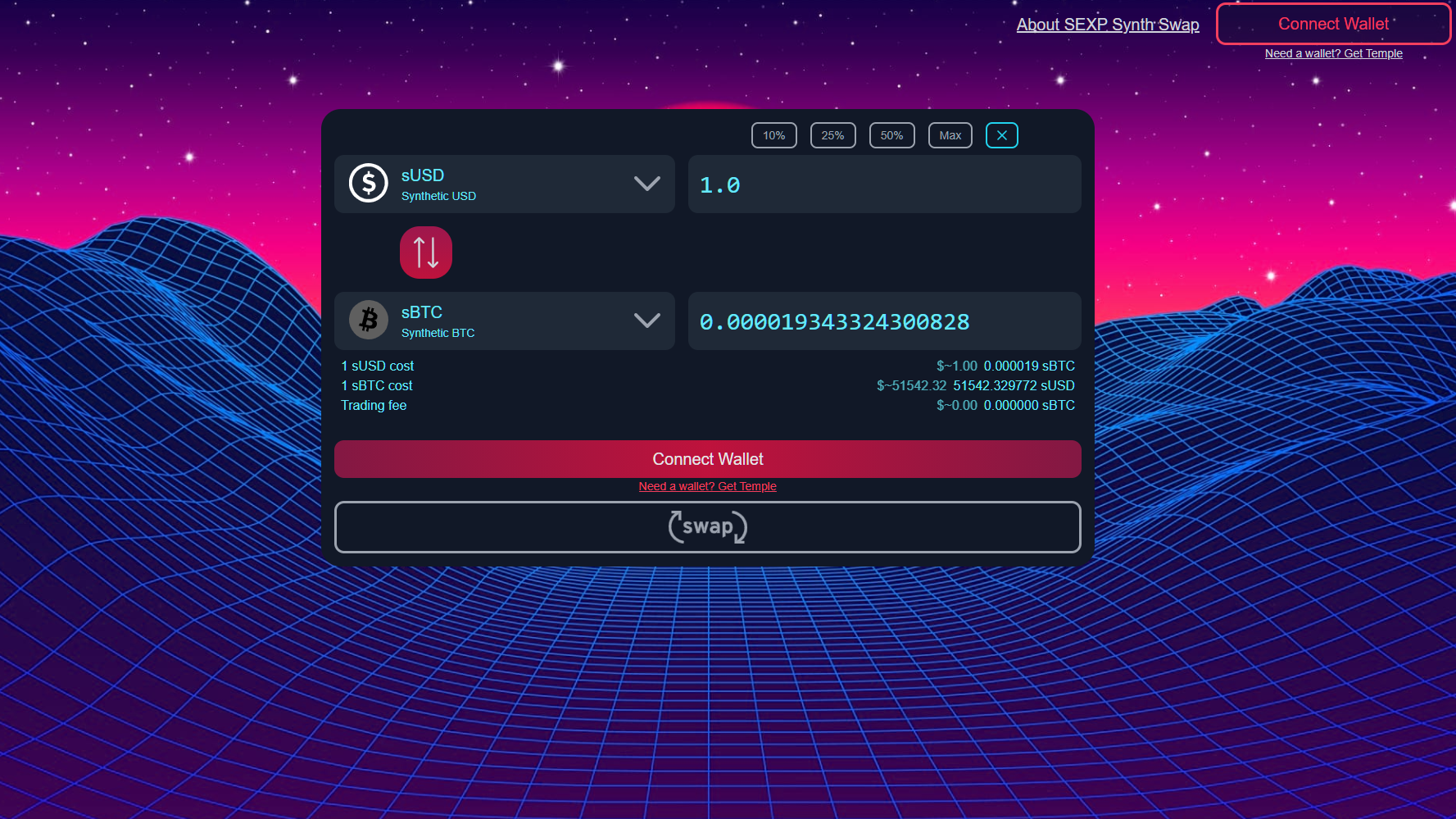 SEXP token sale will be open from Sunday October 17th to Sunday October 31st. Join SEXP Telegram for details.